Stoppy®
Description
Keeps doors open with style
Keeps doors open when and where you want

Will not mark doors or floors

Perfect for indoor and outdoor use 

Made of non-toxic, washable materials

Works with most door and surfaces

Flexible material fits gaps from 0.25 - 3.5 in (0.5 - 9 cm)

Comes in a variety of colors to fit any décor

6.5 x 4.17 x .75 in (16.5 x 10.6 x 1.9 cm)
---
Share this Product
The ultimate doorstop
This comma-shaped doorstop is the perfect combination of cute and practical.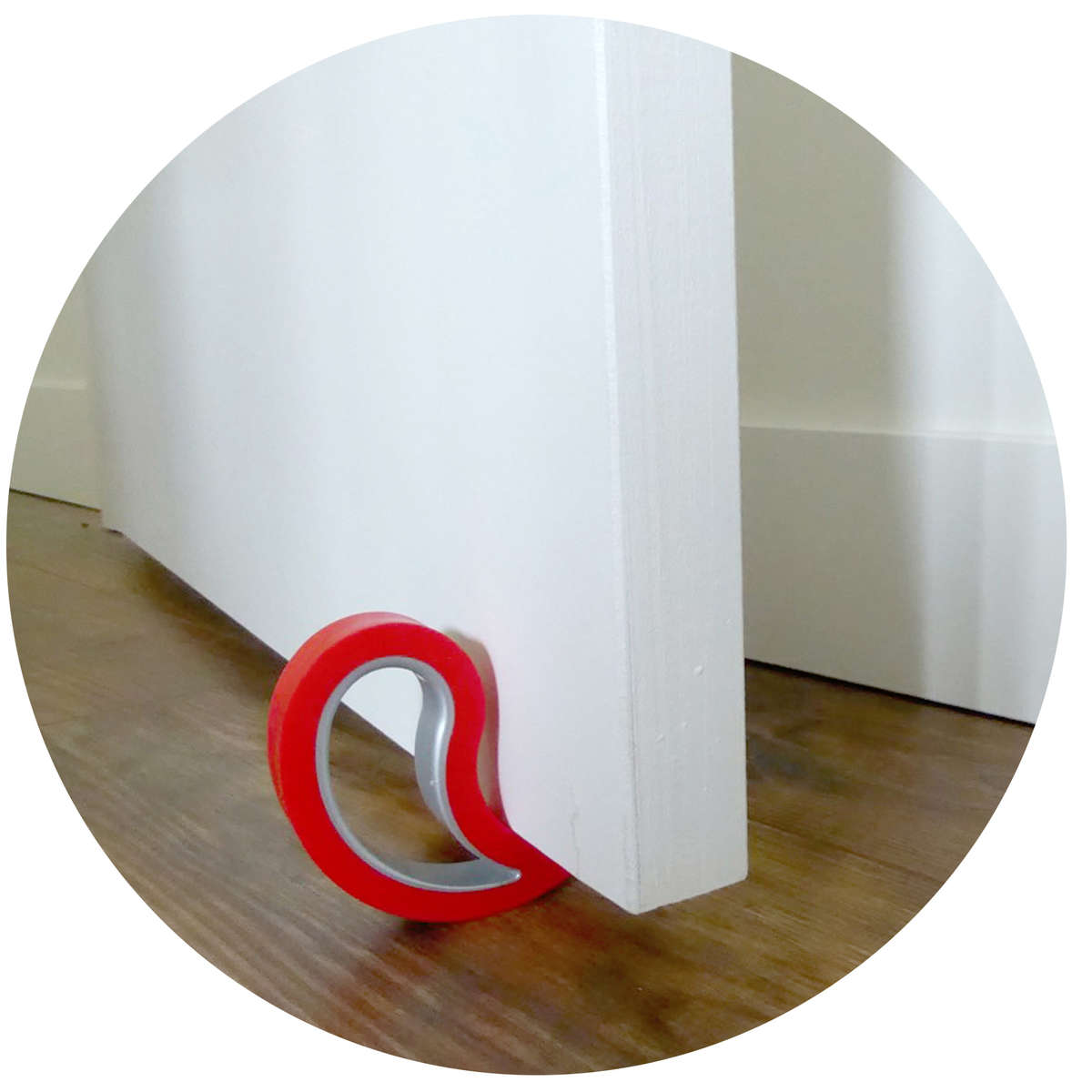 Need to keep a door open? Want to keep a door shut? Stoppy does both!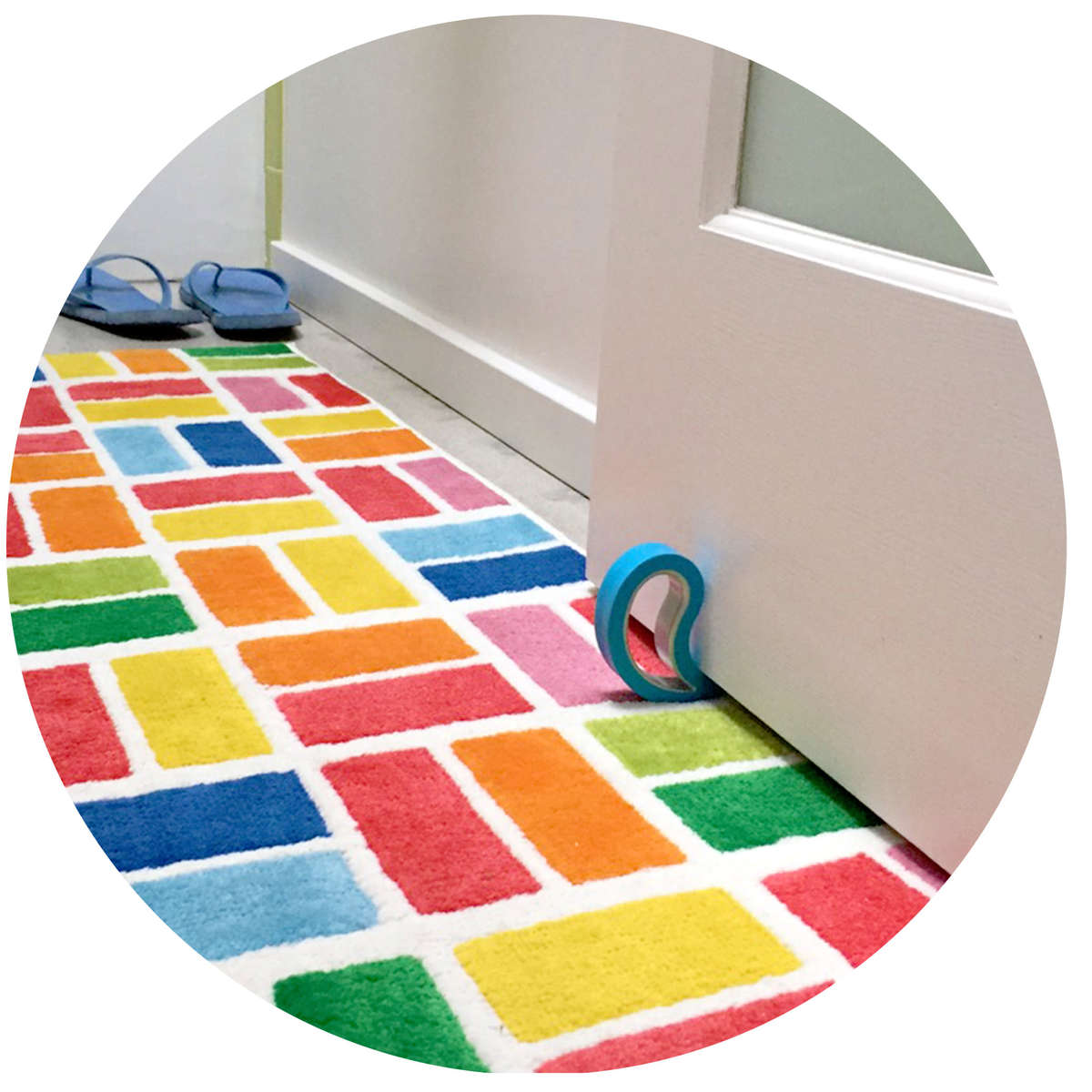 With so many colors to choose from, it's easy to match any style or décor.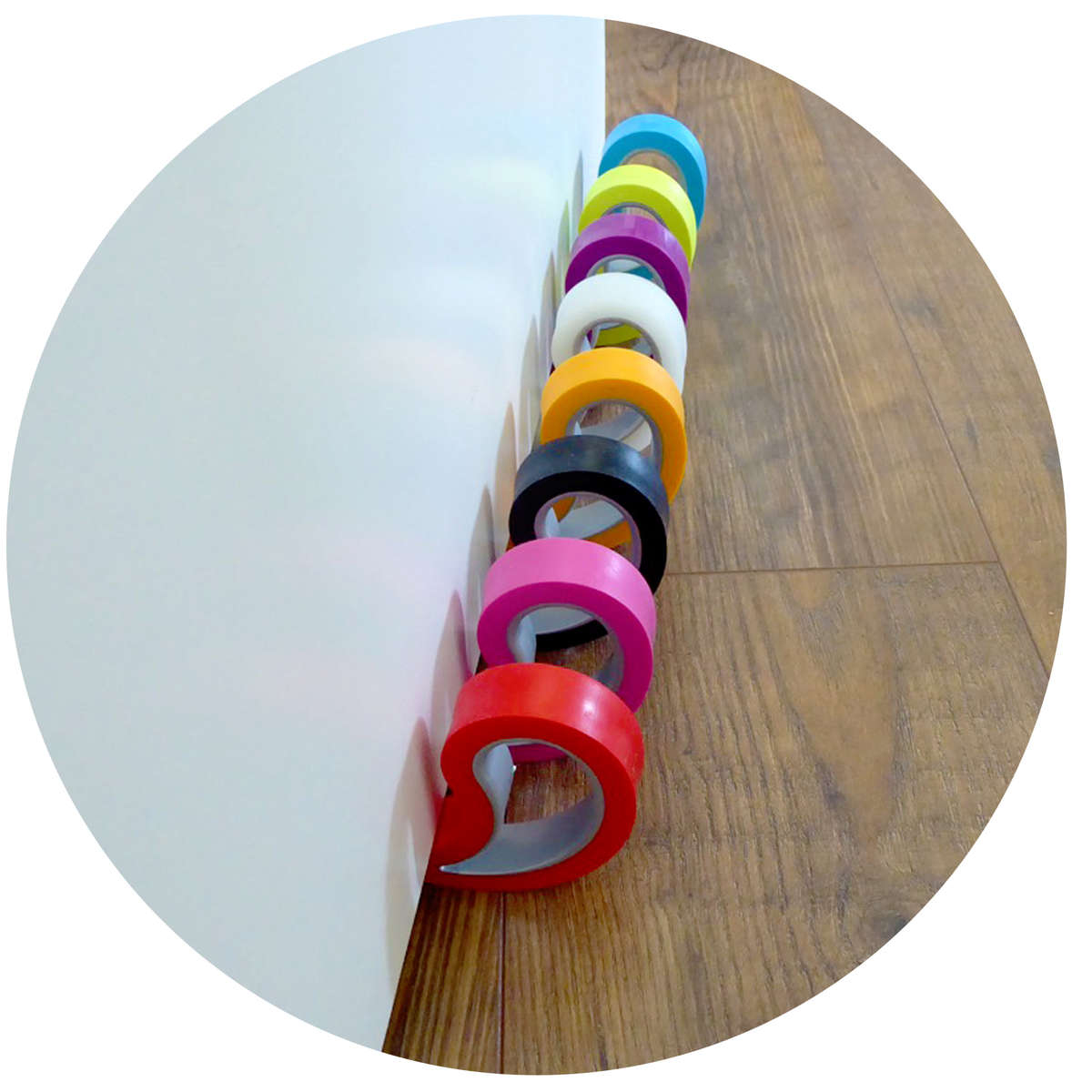 Stoppy works on most surfaces and won't damage your door or floor.
You'll want to show Stoppy off because it's so darn cute. Like a piece of art for your floors!
Stoppy comes in a rainbow of colors, so you can pick one that will match your décor, or simply go with the color that you love the best.
Watch the short video below to see Stoppy in action!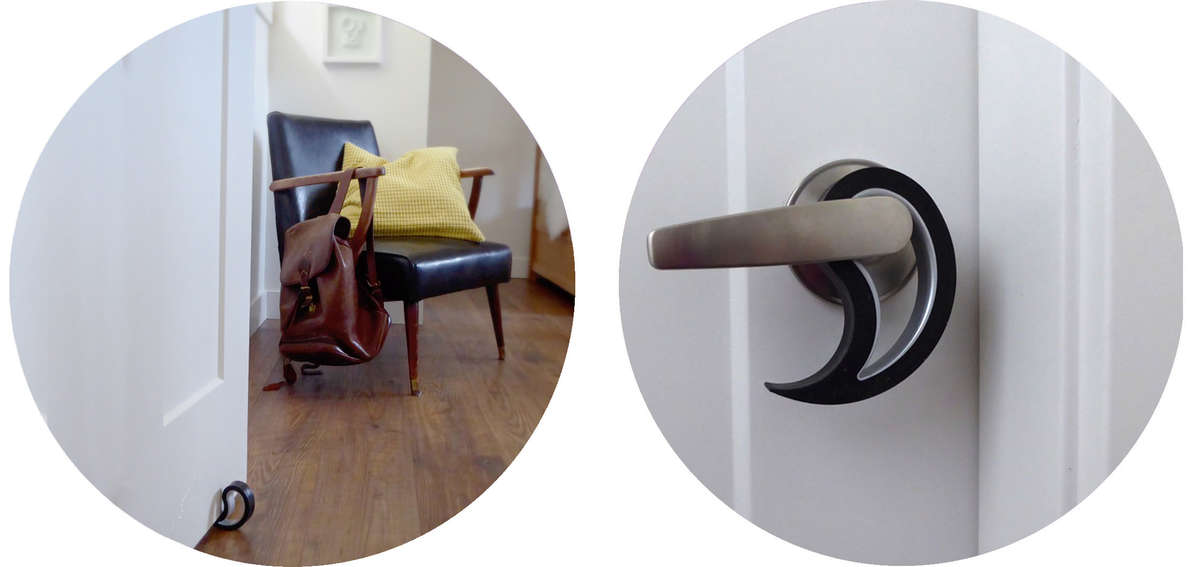 Keep doors open with style
Stoppy works with most doors, and on most surfaces. When not needed, hang Stoppy on the door handle – this way you will always know where it is!
Recent posts about Stoppy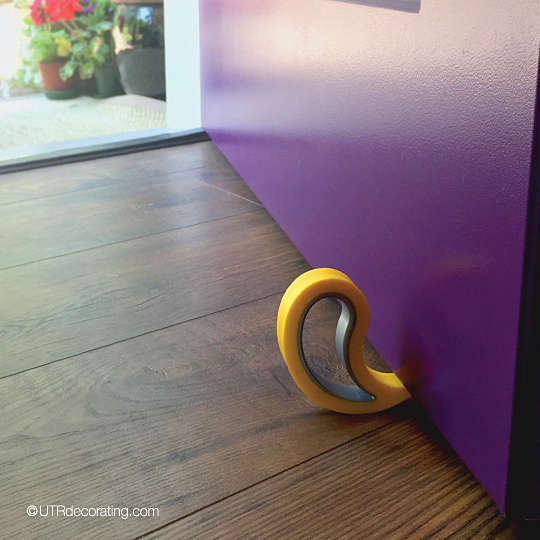 Stoppy – a Renovator's Best Friend
My husband and I renovated our
cottage
and had lots of tradespeople coming through the house over several weeks. To make it more convenient for everyone and to protect my beautiful new
purple front door
, every day I'd prop the door open with Stoppy. I often write about
Stoppy;
about how cute and stylish our doorstop is. When I used it so much during our renovations, I remembered how practical it is too.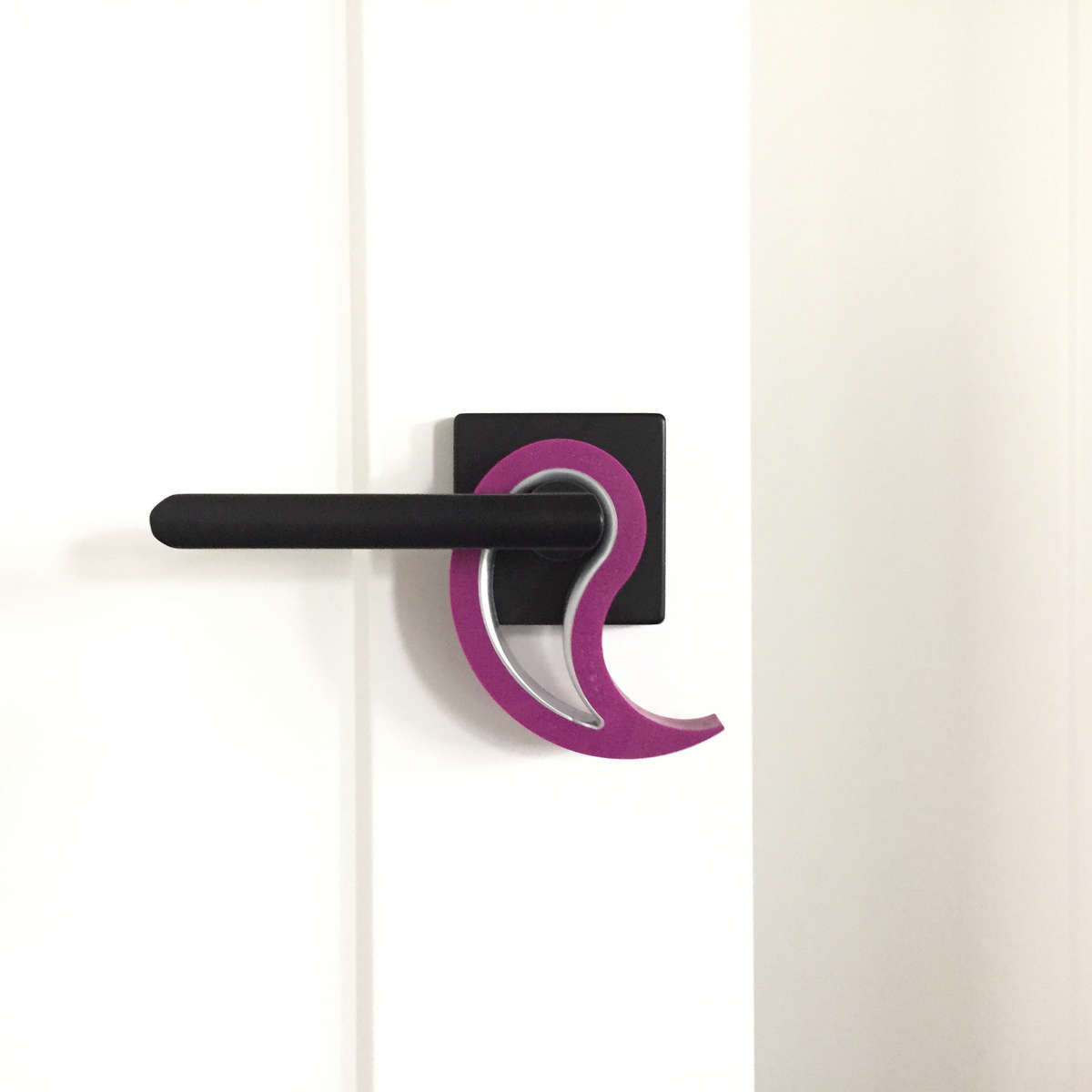 Stoppy: So Much More Than Your Typical Doorstop
When you think of a door stop, the first thing that comes to mind is probably a boring brown wedge that you kick under the door. Well, things have changed. Meet
Stoppy
®, our fun and decorative doorstop that keeps doors open with style — it's a stop that you won't be ashamed of having in your house and won't have to hide when guests come over.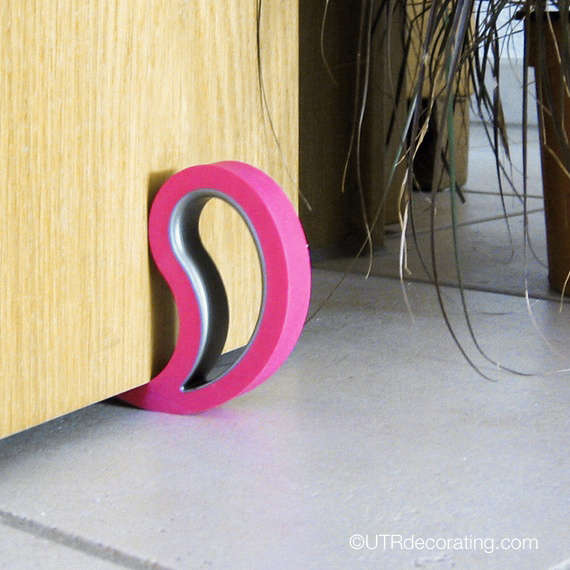 I say this all the time, it's because I really mean it: we love hearing from you. So when we received this note recently from a customer, I just had to share it with you. It's about
Stoppy
®, our cute door stop. It helps keep any kind of door open, even the louvered sliding doors like the ones mentioned in this comment.

Our latest Instagram posts