Place&Push™ frames
Description
The easiest and fastest way to decorate your walls!
Each set includes: 
3, 15"x15" solid wood frames with pre-installed picture hangers
White premium mats with 7.5"x7.5" openings
Original artwork
1 Mini level
12 Spacer Strips™
Easy to follow instructions
Package dimensions 16.14 x 3.94 x 15.35 in (41 x 10 x 39 cm) 
---
Share this Product
Picture hanging reinvented
Built-in pins eliminate the need for separate nails or hooks.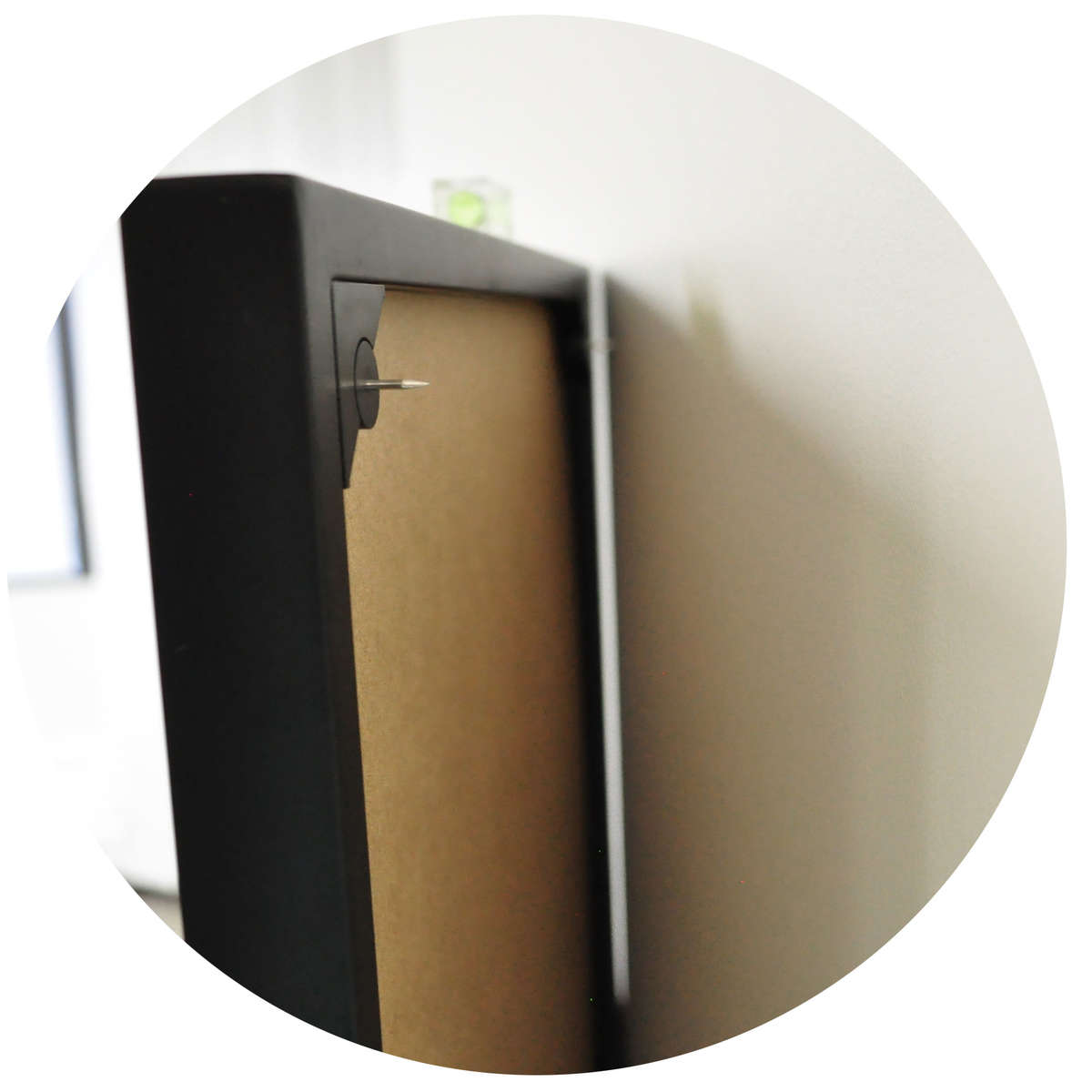 Simply place your frame on the wall and push the pins in to hang it. You can create beautiful displays in minutes.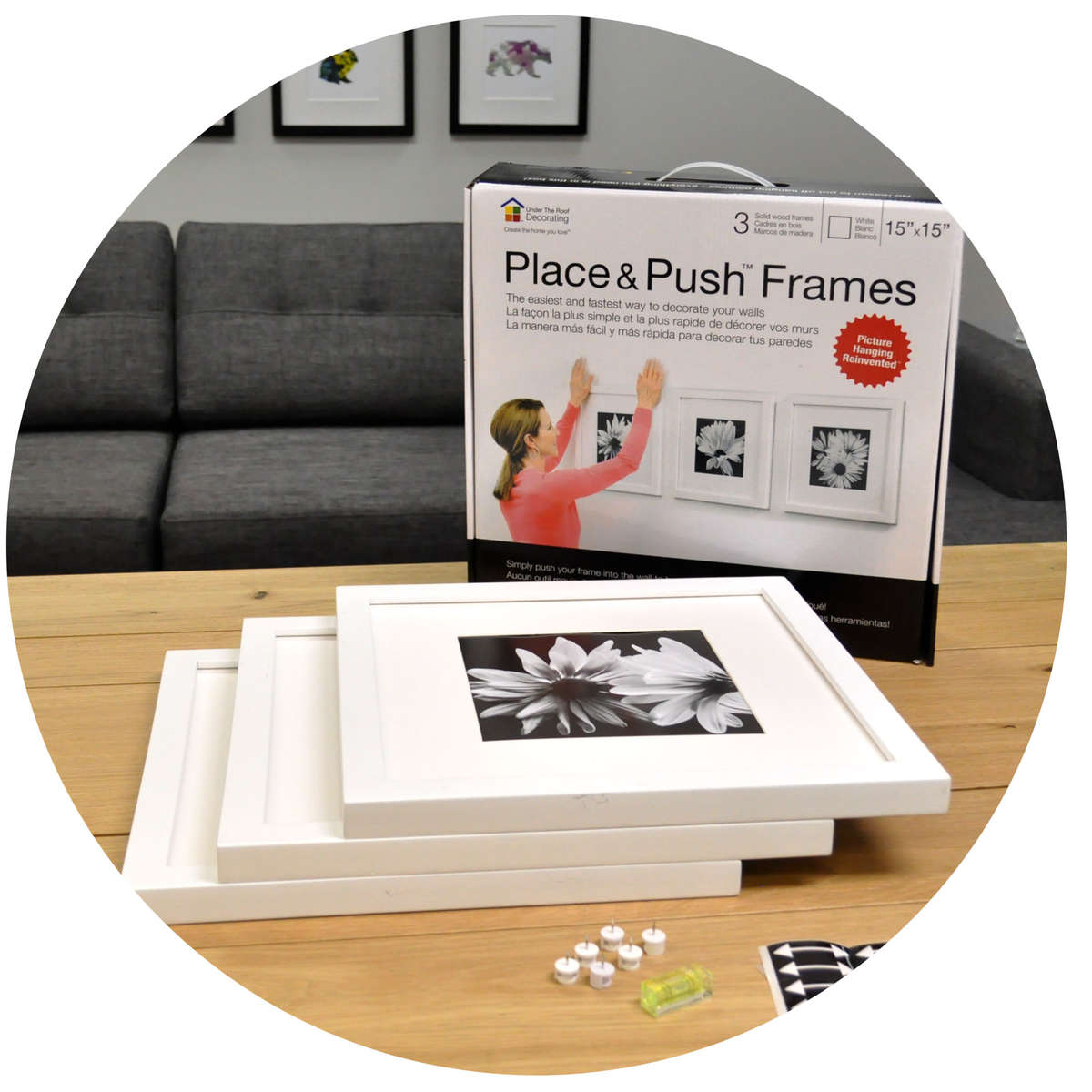 Everything you need is in the box, there's no need for extra tools. It includes three frames with corner brackets, a level and spacing strips.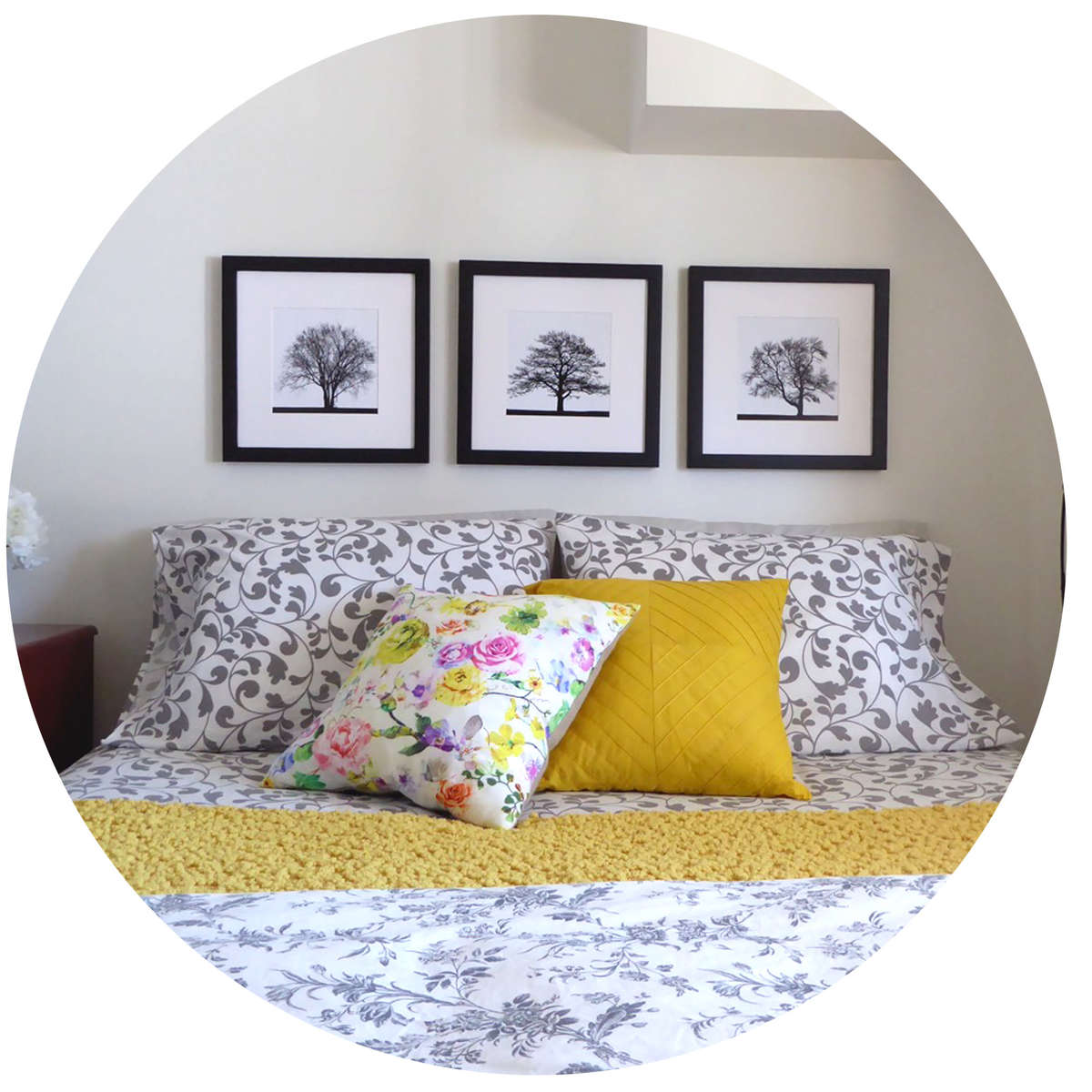 Place&Push™ frames are high-quality, solid wood and come with beautiful original artwork that looks stylish in any room. The frames are available in black or white.
If you hate hanging pictures, you'll LOVE these frames!
These frames completely eliminate the need to place, mark and install hardware – you simply push the frames into the wall to hang them.
Watch the video below to see Place&Push frames in action.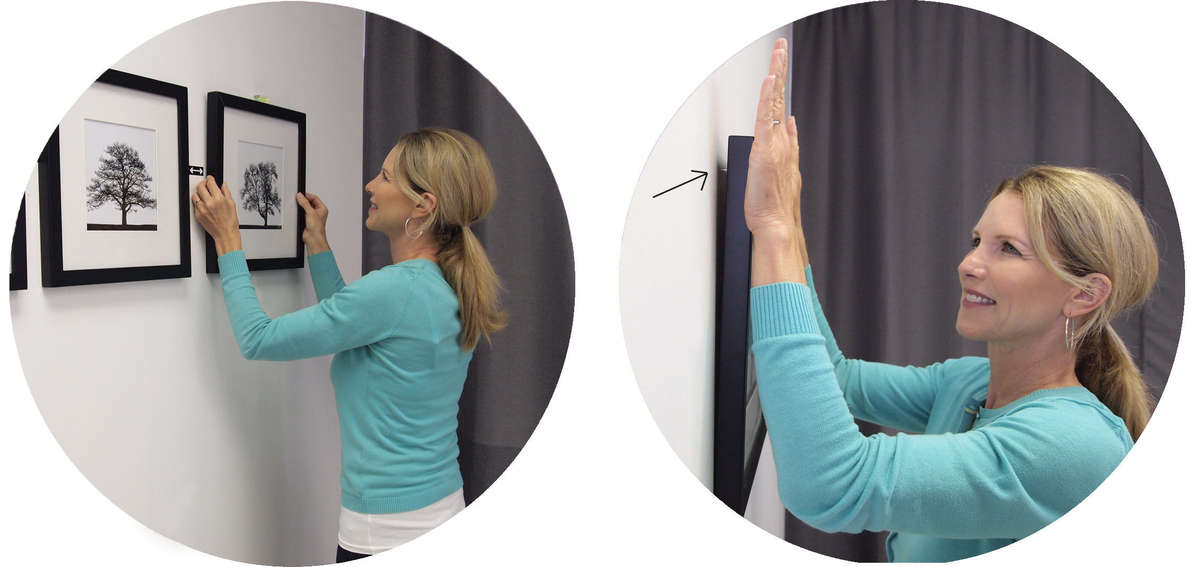 A new way to hang pictures
Place your frame exactly where you want it, then push on the top corners of the frame into the wall. The frame will hang flush against the wall and stay forever straight, even when dusting.
Recent posts about Place&Push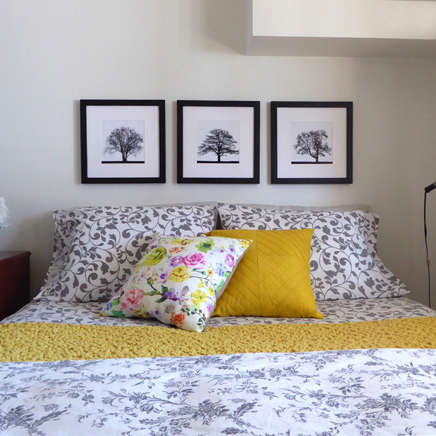 Use frames to hide an architectural eyesore
One of the challenges I had when decorating this small bedroom was to try to hide or disguise an ugly bulkhead. My goal was to create a strong focal point above the bed with picture frames to take the attention away from this architecture eyesore. Of course, I couldn't do anything too drastic, I just needed a quick cosmetic solution to fix the problem. Here's what I did – I'm so happy with how it turned out!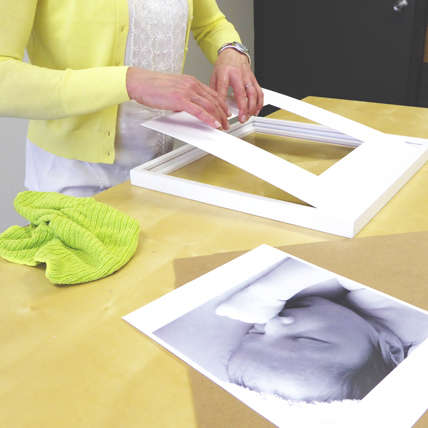 Switching art is easy – frame what you love!
Although our
Place&Push™ frames
include original artwork ready for display, we made it easy to switch artwork to help you keep your walls fresh. You can frame
photos
, kids' art, paintings, cards and anything else you choose within minutes.

Our latest Instagram posts