Déco Magnets™
Description
Damage-free poster hanging
Déco Magnets hold 

posters securely between magnets and discs without having to put holes in the wall or the art

The adhesive backs stick firmly and removes without damaging the wall surface

Déco Magnets come in black or white to fit any décor or poster color

Adjusting or changing posters is quick and easy

Work on any smooth surface

4.72 x 3.86 x 0.71 in (12 x 9.8 x 1.8 cm)
---
Share this Product
Damage-free poster hanging
Déco Magnets™ feature a removable metal disc to hang posters without having to put holes in your wall or your art.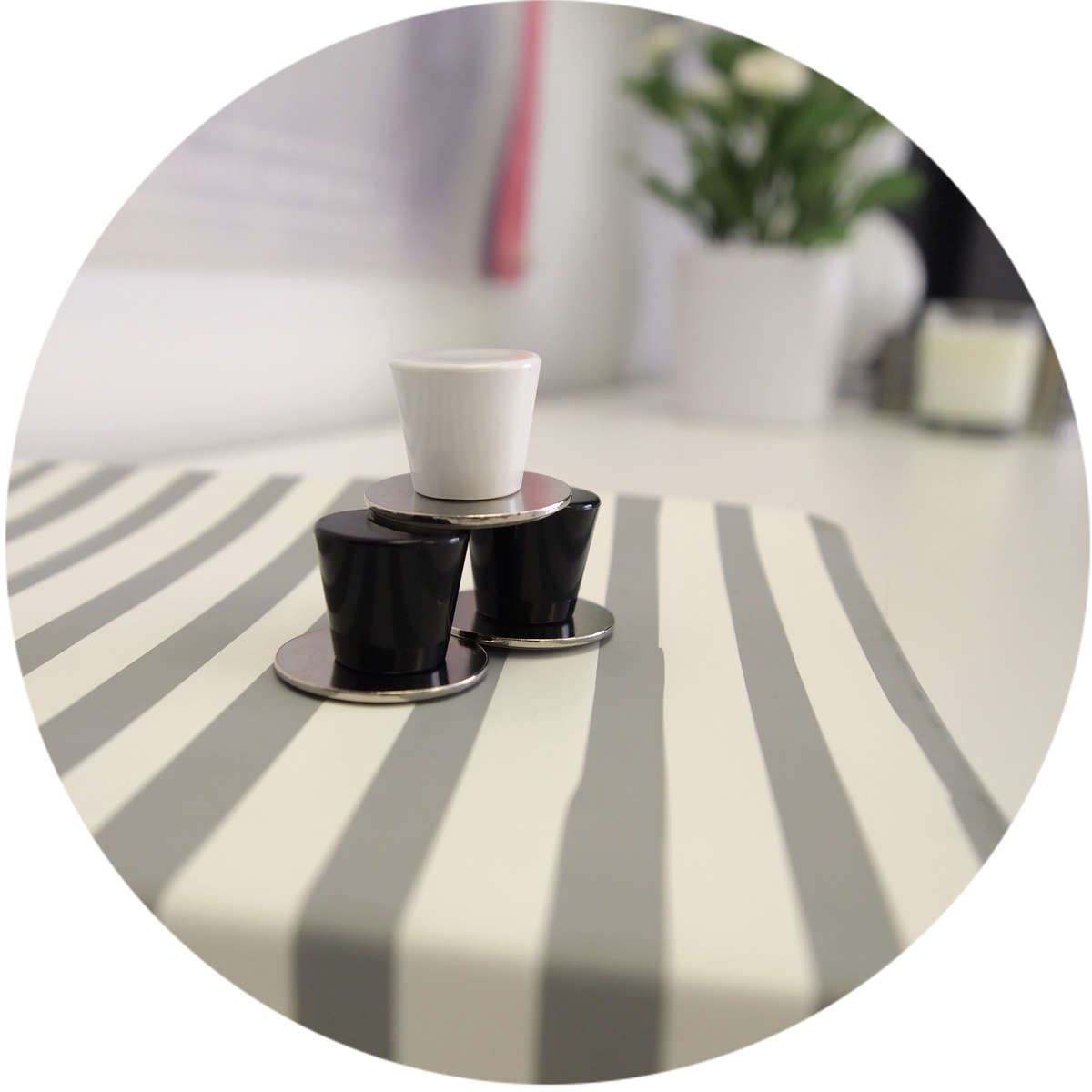 Déco Magnets™ come in black or white to fit any décor and poster color.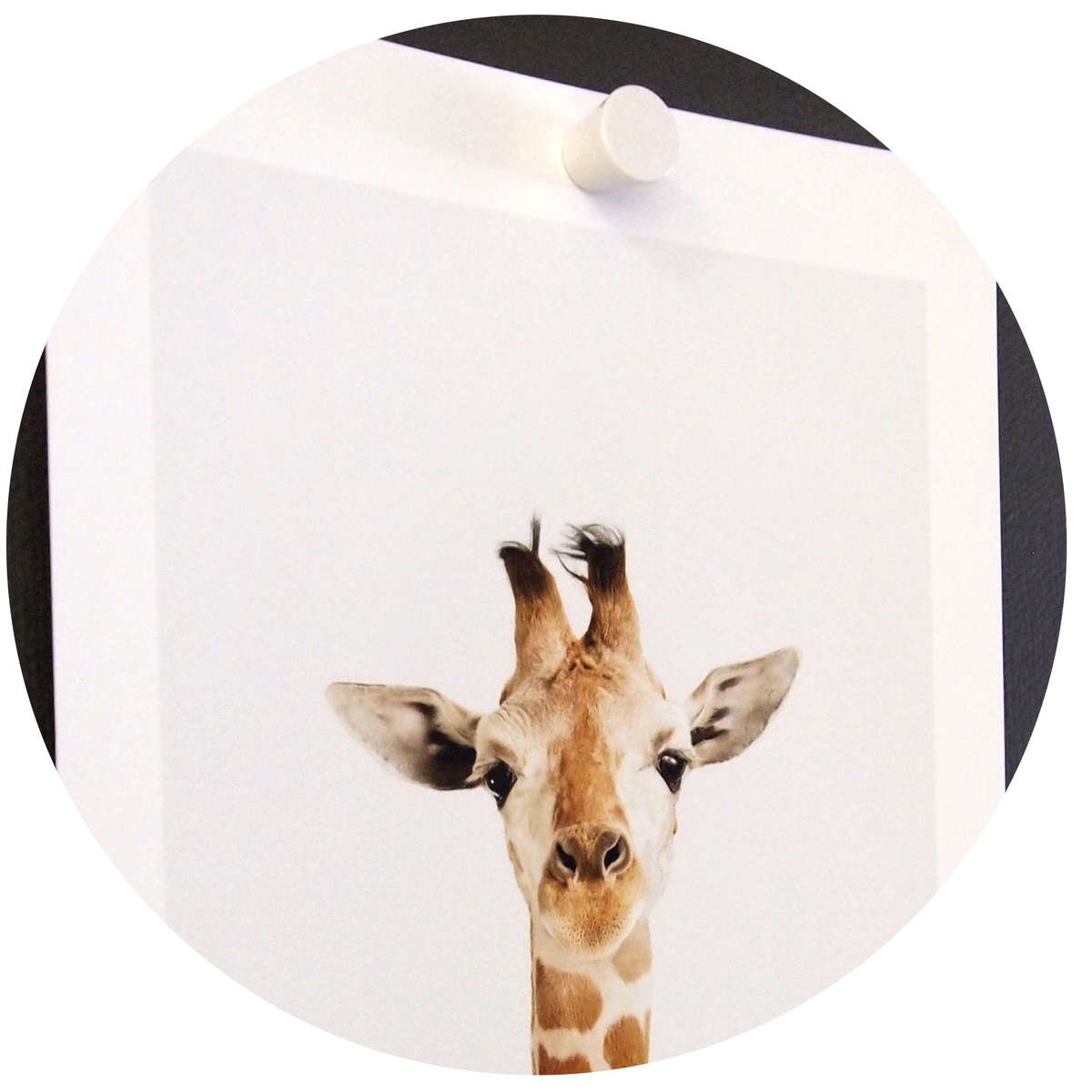 Déco Magnets™ don't damage walls so they're perfect for renters, offices, kids' rooms and dorms.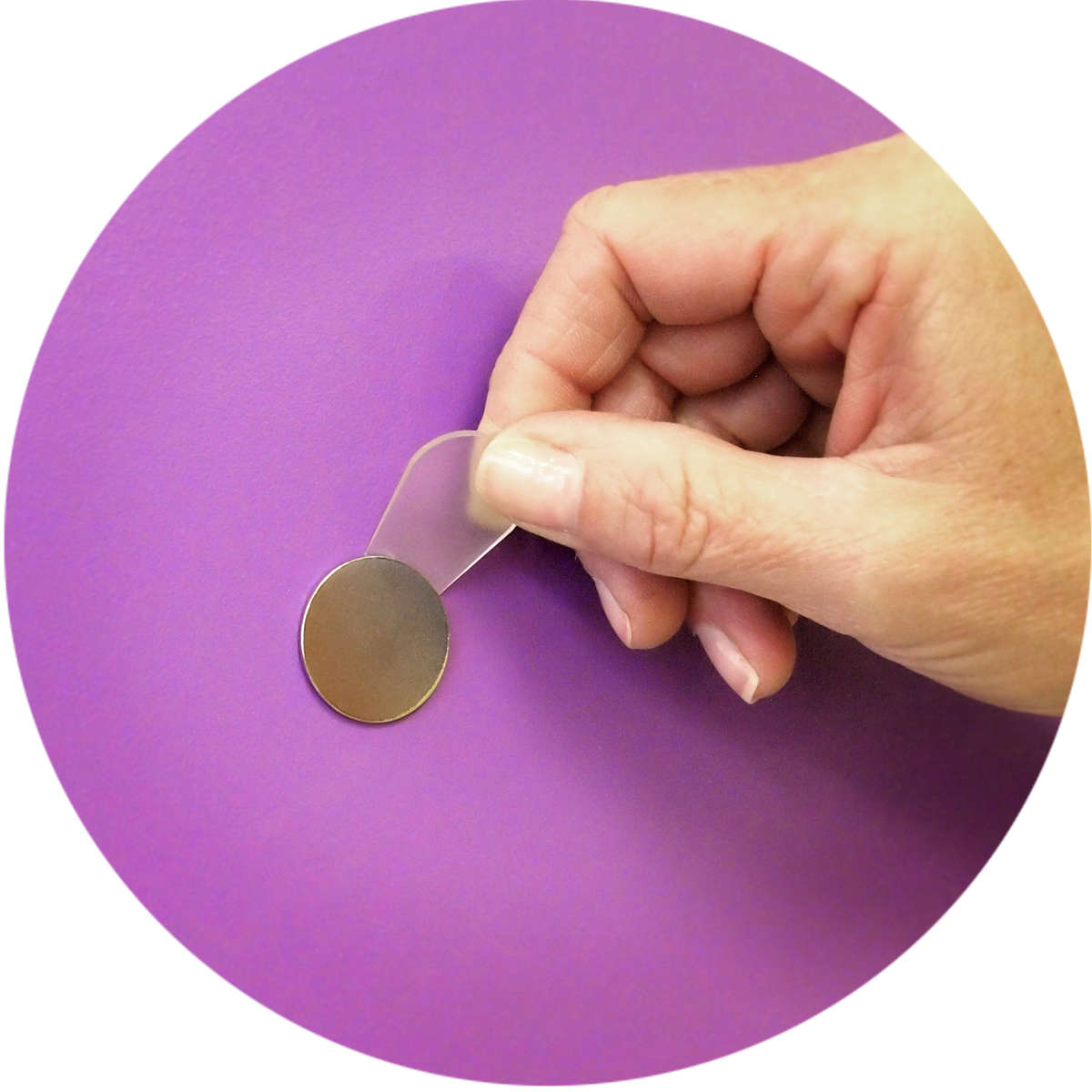 Sticks firmly and removes cleanly
The adhesive back holds tightly to smooth surfaces, yet leaves no residue when removed.
You can trust Déco Magnets to hold anything lightweight.
Hang posters, photos, cards, kids' art and much more.
Watch the video below to see Déco Magnets™ in action.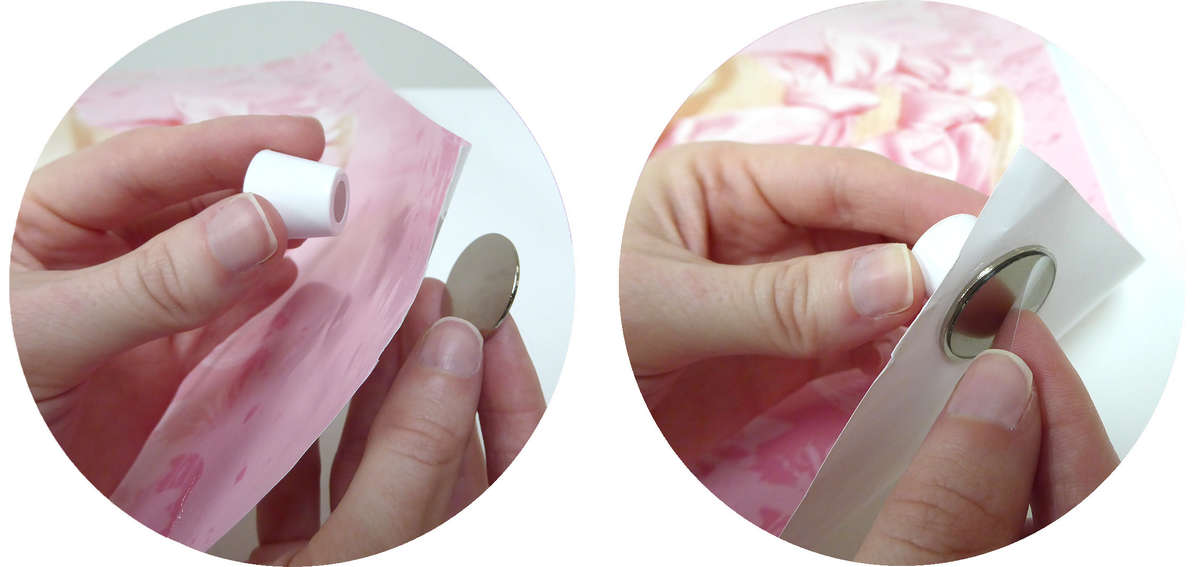 Place a metal disc on the back of your poster and a magnet on the front. Peel the backing off the disc, position your art on the wall and push to stick.
Recent posts about Déco Magnets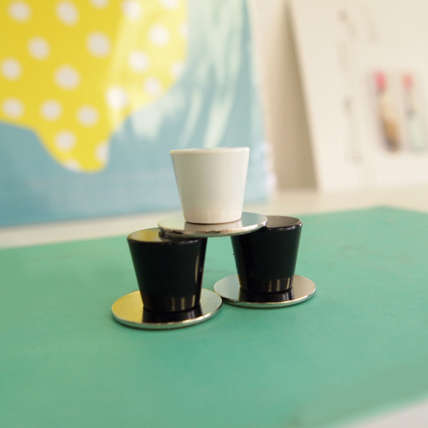 Déco Magnets: perfect for hanging light weight items
School just started and kiddos are already bringing masterpieces home. So if you have 2 or 3 young kids there's not enough room on the fridge to display them all. Well, I'm thrilled to say that we have a solution for that, we just launched a brand new product called "
Déco Magnets
". Think of them as virtual magnetic boards that you can stick anywhere you want without any worries of damaging your walls.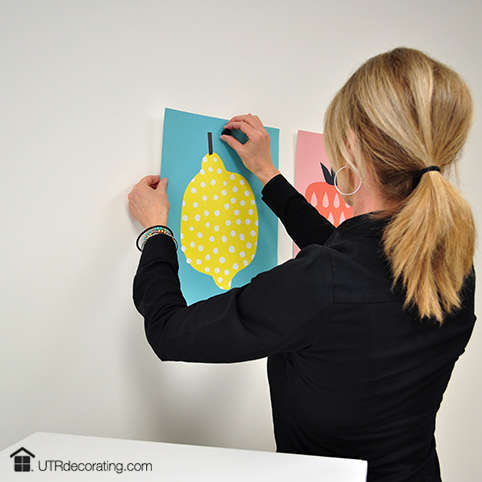 Hang posters without putting holes in your walls
As a mom of two daughters I can tell you that I've seen my share of posters over the years. Movie posters, music posters, horse posters, cat posters and Barbie posters. Each time a new poster would go up I'd cringe worrying about my walls while the kids worried about not damaging their precious posters. So how do you hang posters (or anything light for that matter) without damaging your walls – or your posters?

Our latest Instagram posts