CanvasHangers™
Description
Hang canvas quickly and securely
CanvasHangers provide an easy way to secure canvas artwork to drywall 

Easy to use - no other hardware needed

Mini Level helps hang canvas 

straight 

Metal pins anchor to drywall without large holes

Artwork rests flush against the wall and stays firmly in place, even in high traffic areas

Can be used with common canvas sizes and holds up to 20 lbs

Package size: 6.75 x 3.86 x .75 in (17 x 9.8 x 2 cm)
---
Share this Product
Hang a canvas like a pro
CanvasHangers™ are small white brackets that fit in the top corners of a canvas to hang it on the wall securely.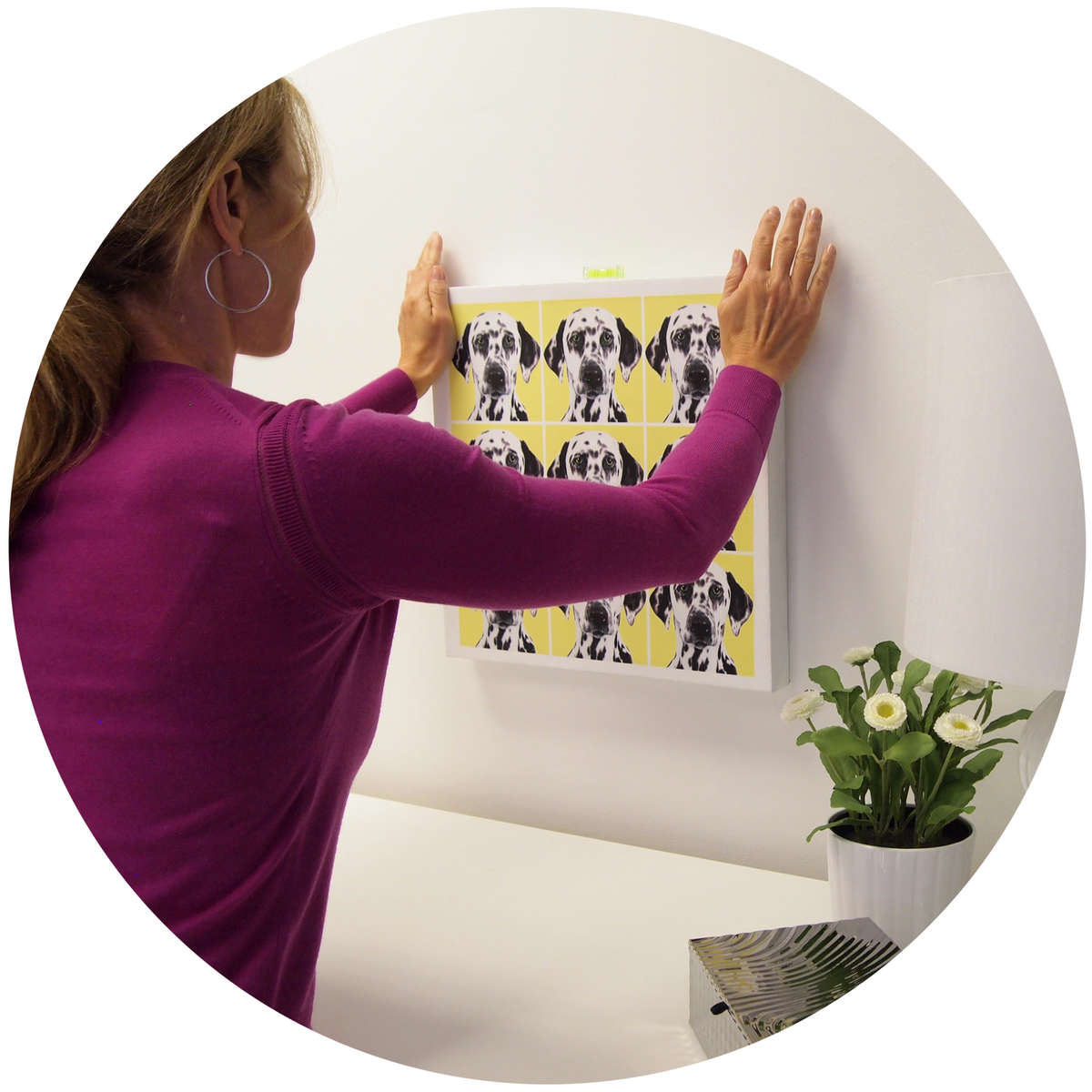 Hang it exactly where you want
CanvasHangers™ make it easy to hang one canvas or more to create beautiful displays.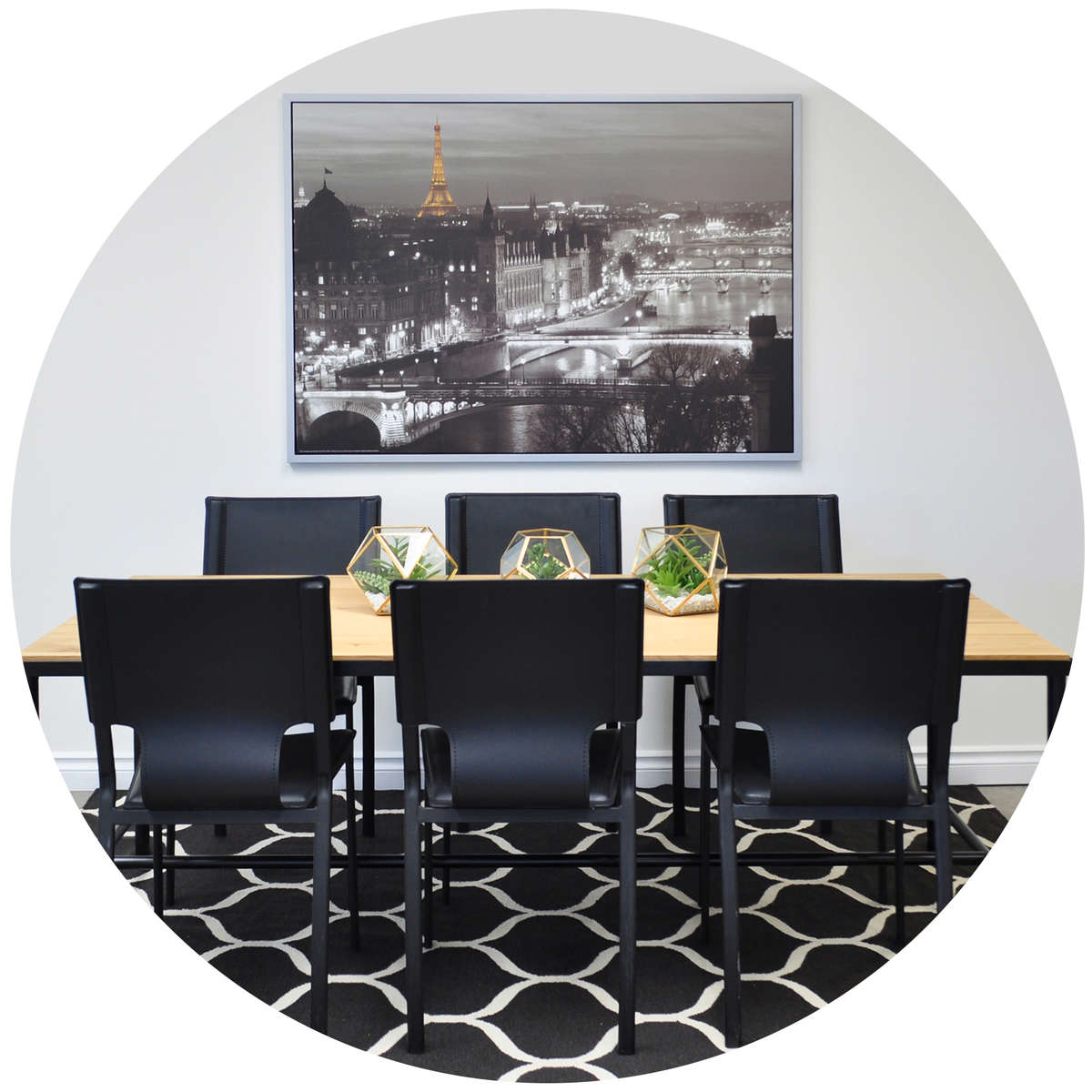 Get that professional look
Your canvas hangs flush against the wall for a clean designer look. CanvasHangers™ can hold up to 20 lbs.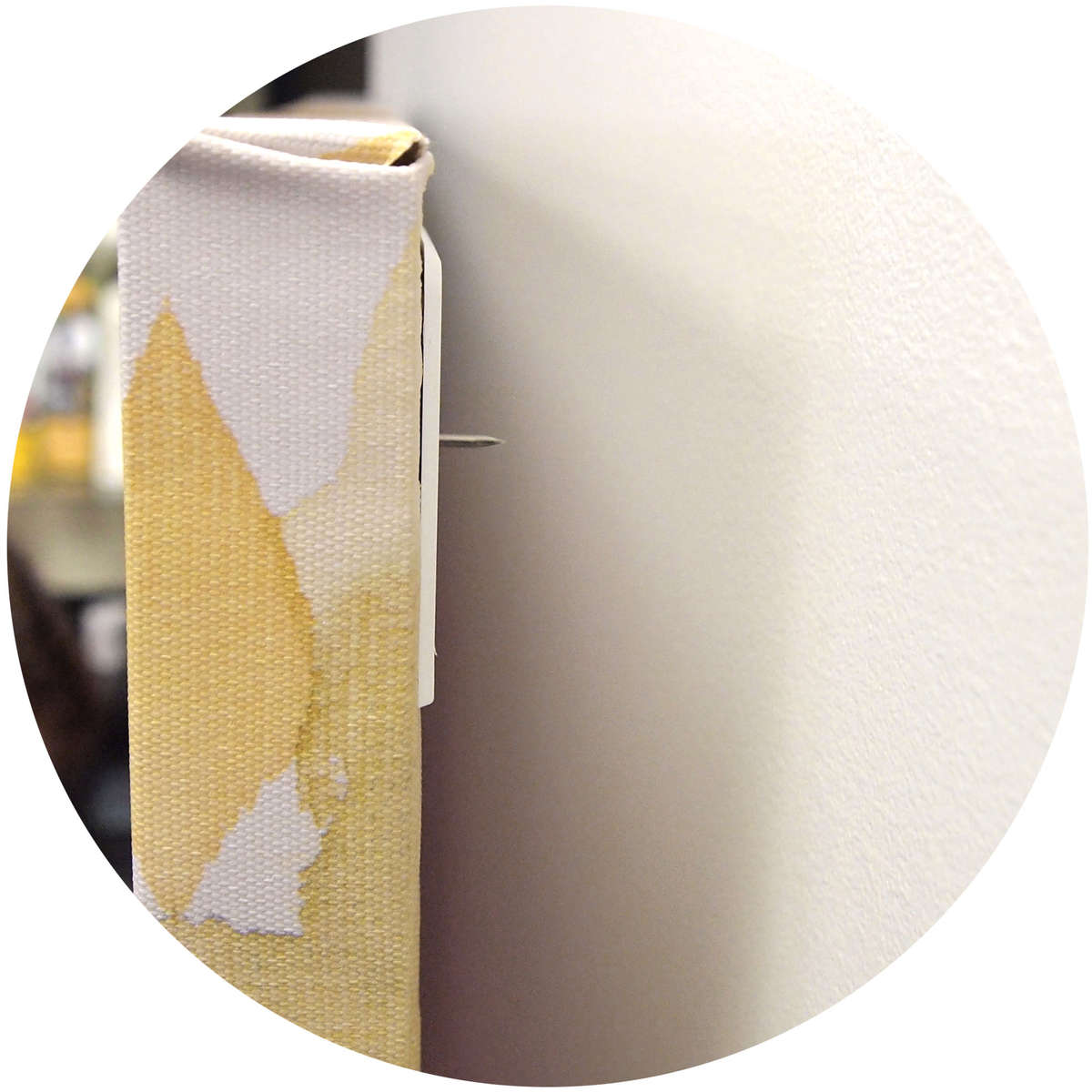 The two corner brackets keep your canvas hanging straight, even in high-traffic areas.
CanvasHangers™ work with any size of canvas, big or small.
They hold up to 20 lbs, which is a lot of hanging power considering that the average canvas weighs about 5 lbs.
Hang one or more canvases in minutes – no need for complicated measurements.
Watch this short video to see how it works.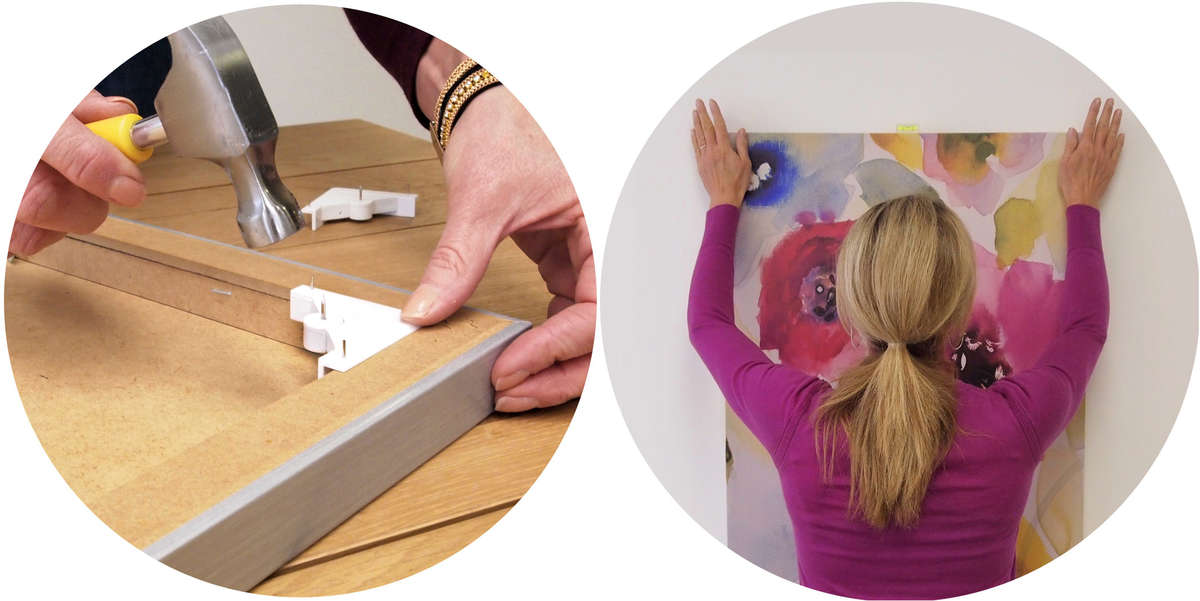 Hang it right the first time
Place a CanvasHanger™ in each top corner and secure by hammering the outer pins into the frame. Next, find the right spot on the wall and push the entire canvas into place. That's it!
Recent blog posts about CanvasHangers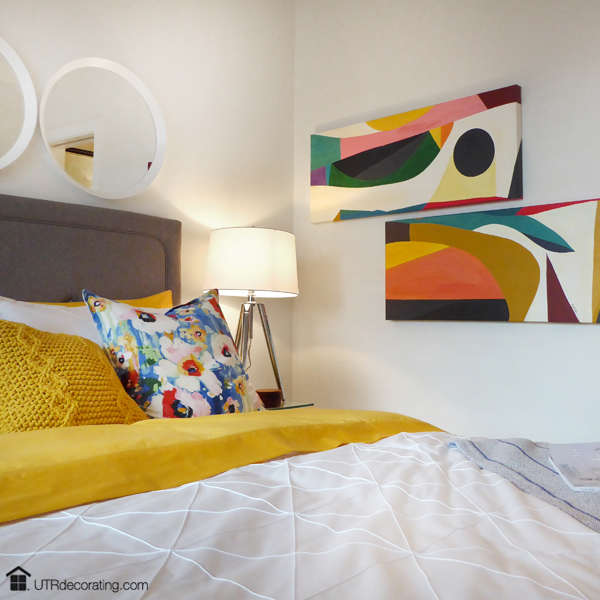 Bold decorating with canvas art
Often we hear that paint is the quickest and easiest way to freshen up a room – I disagree. If you're on a budget, pressed for time or if your house is in desperate need of an instant facelift – do it with art.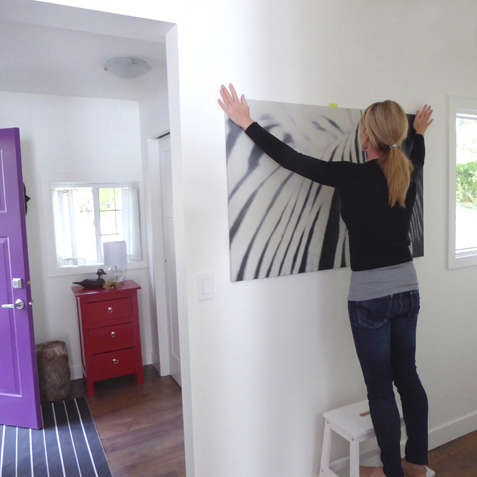 How to hang a large canvas
Nowadays when you buy a canvas, it rarely comes with any hanging hardware. Many people mistakenly believe that means it's OK to hang it by the frame. But it's not! It's not safe to hang it by the frame because it could easily fall off the wall. So what do you do?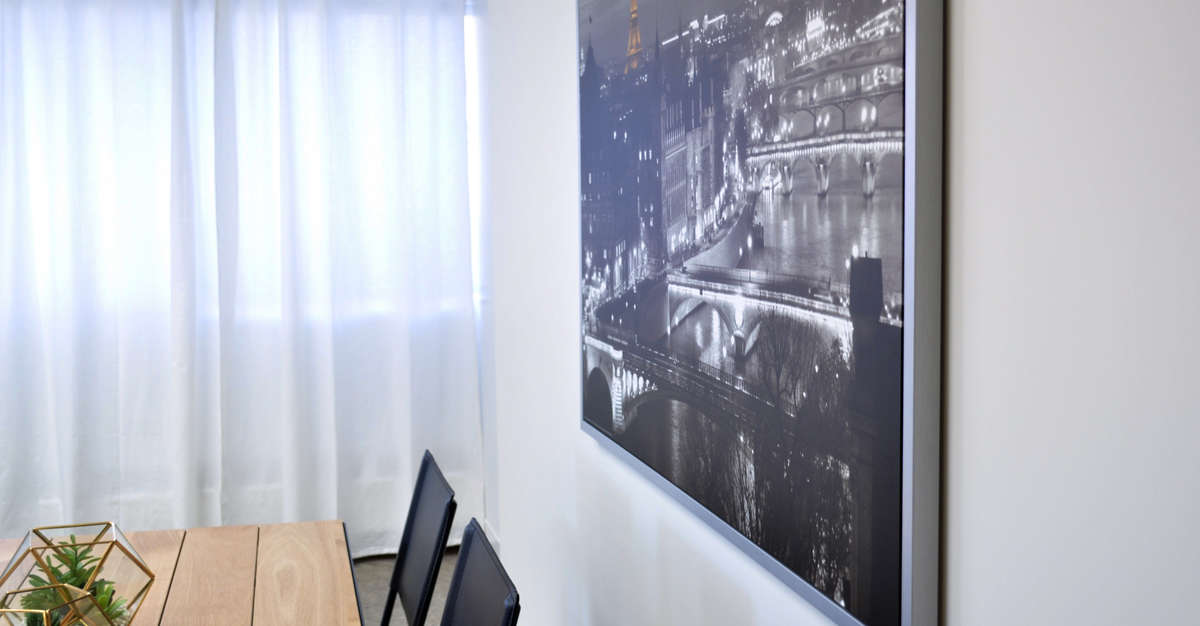 Our latest Instagram posts