Push and twist hooks
No hammer? No problem. Déco Hooks™ are designed to be pushed into drywall by hand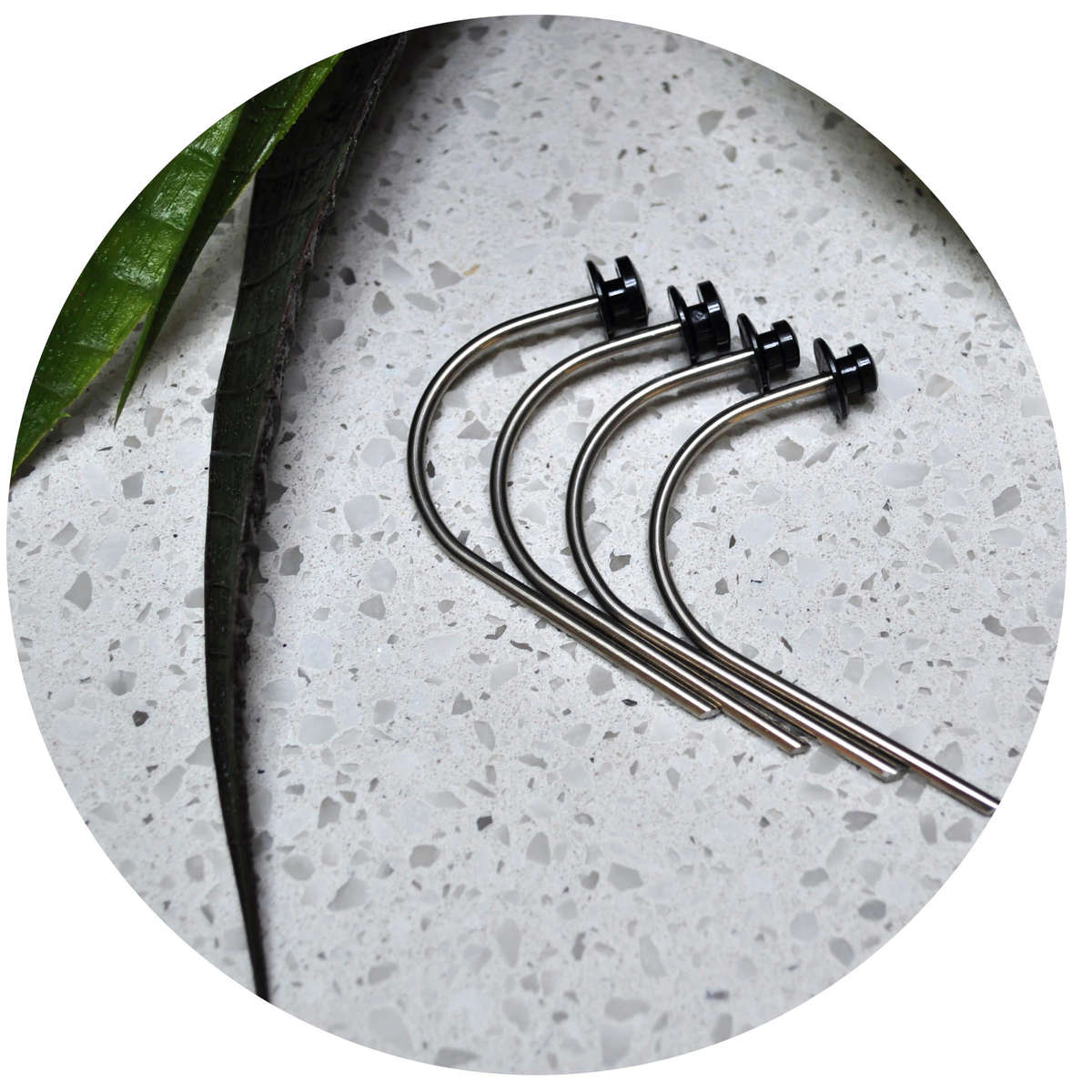 Unique head for a perfect hold
Déco Hooks™ come in two head sizes to fit most picture hanging hardware, including picture wire, sawtooth hooks, D-rings and keyholes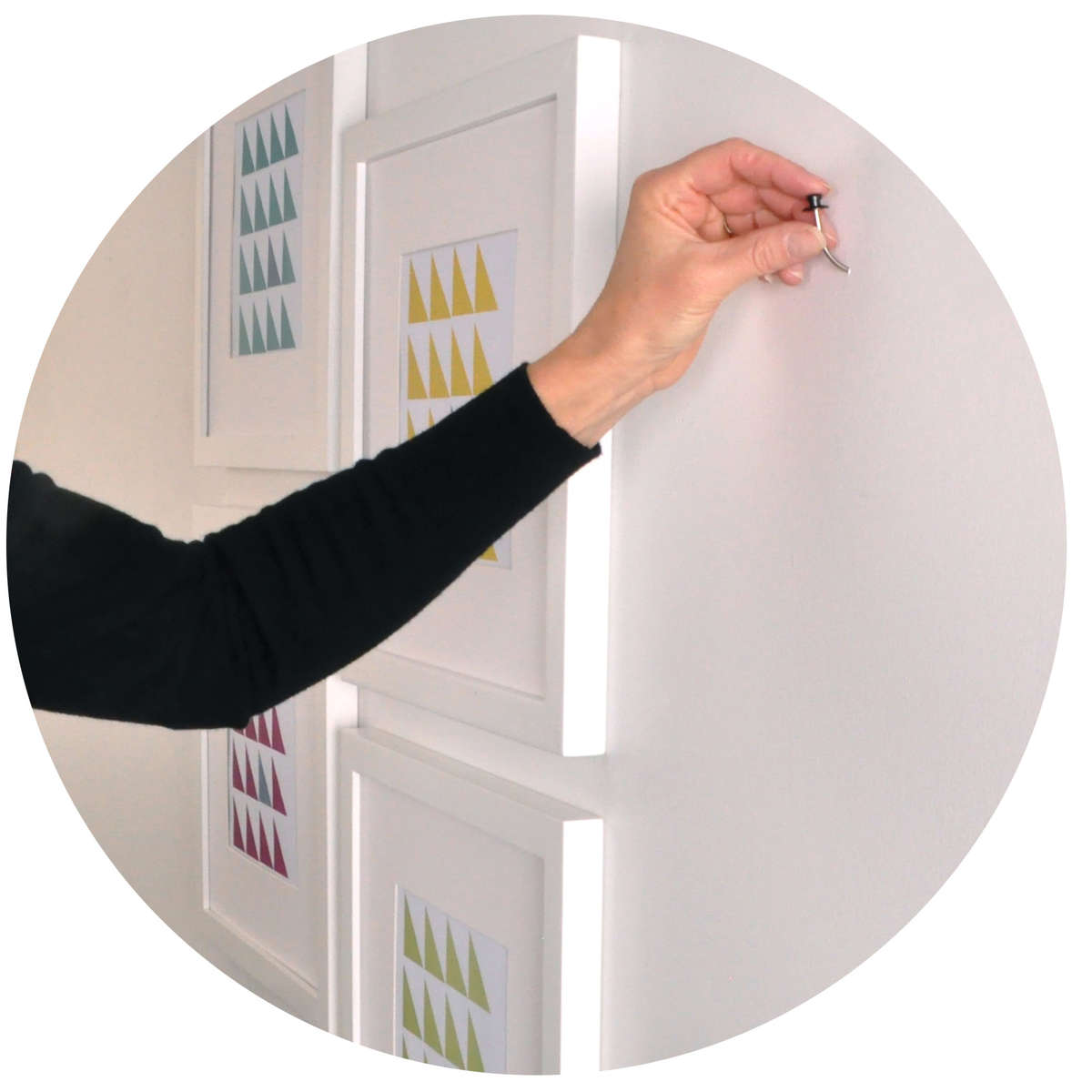 Easy install - without any tools
Push and twist the hook into the drywall, then simply turn the hook upright and push it in until its head is flush against the wall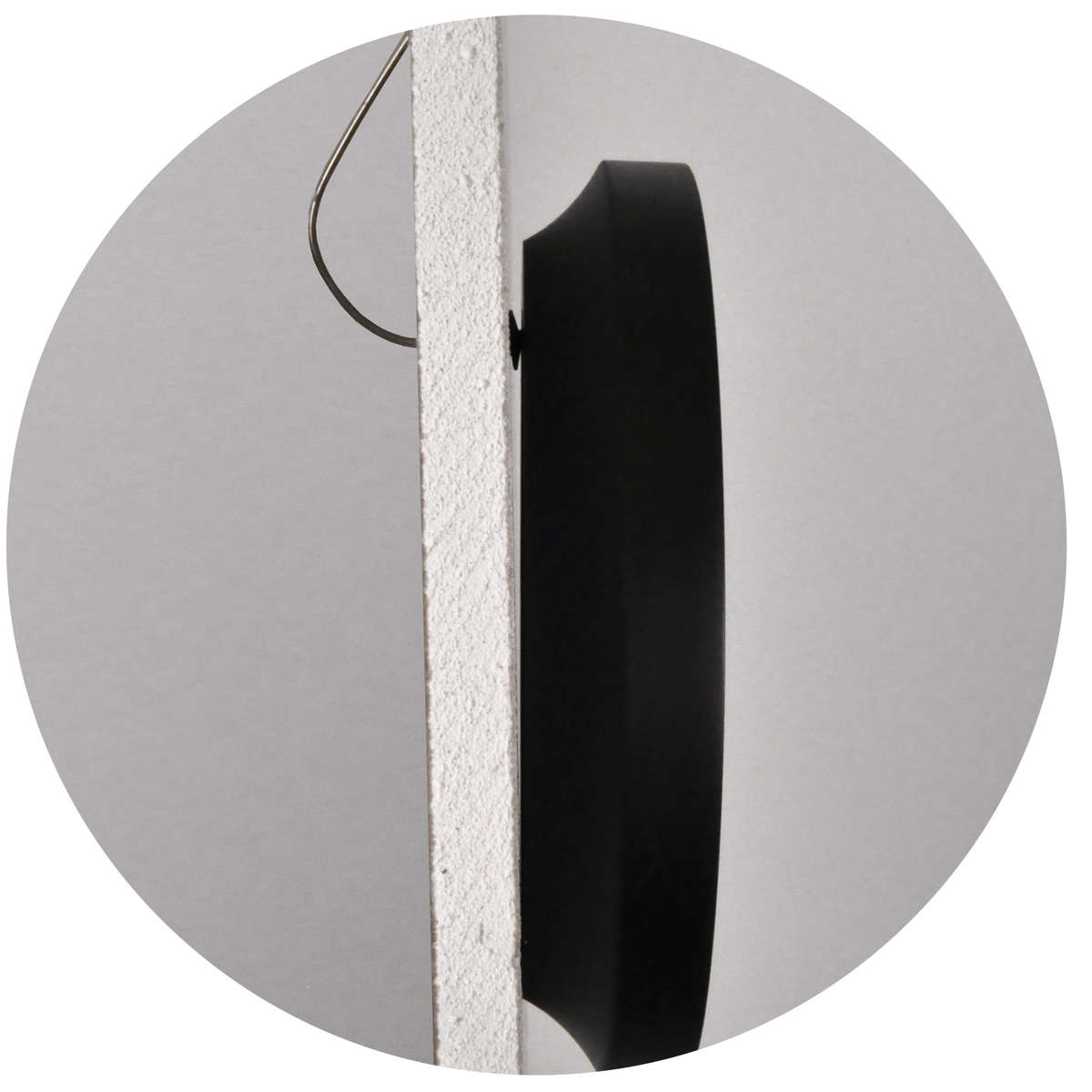 Thanks to its curved shape, the pointy part of the Déco Hook presses against the back of the drywall giving the hook a strong hold to safely secure your item to the wall
Perfect for hanging pictures, clocks, mirrors and other wall décor in drywall.
Quick and easy to install, without sacrificing strength.
Watch the video below to learn how to hang artwork with Déco Hooks™.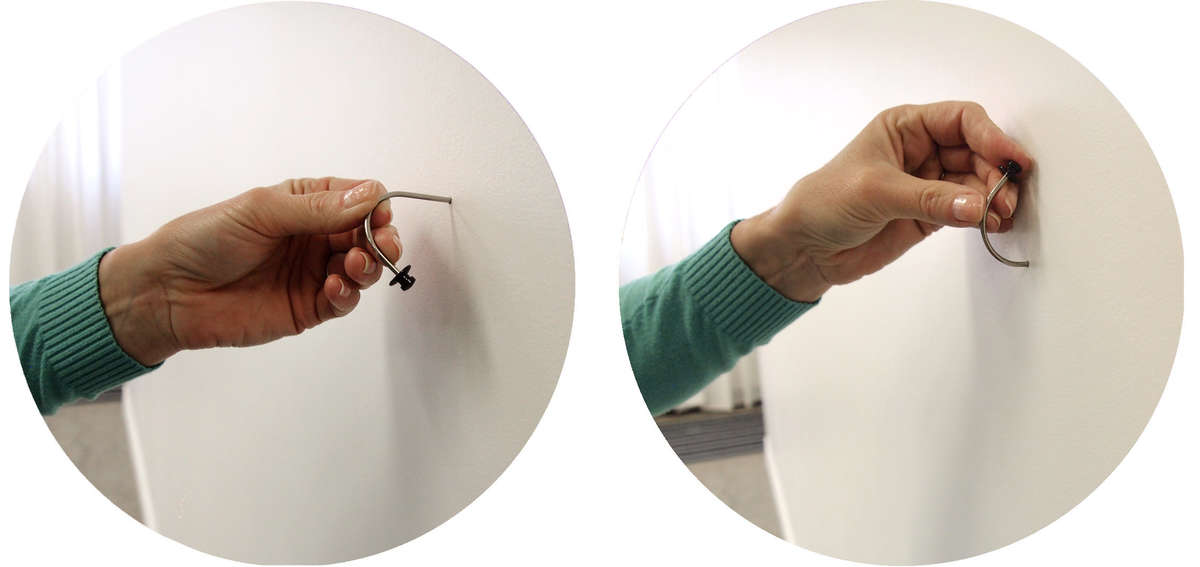 Simply push and twist the hook into the drywall. That's it! You're ready to hang pictures, frames and other décor items weighing up to 40 lbs.
Recent blog posts about Déco Hooks™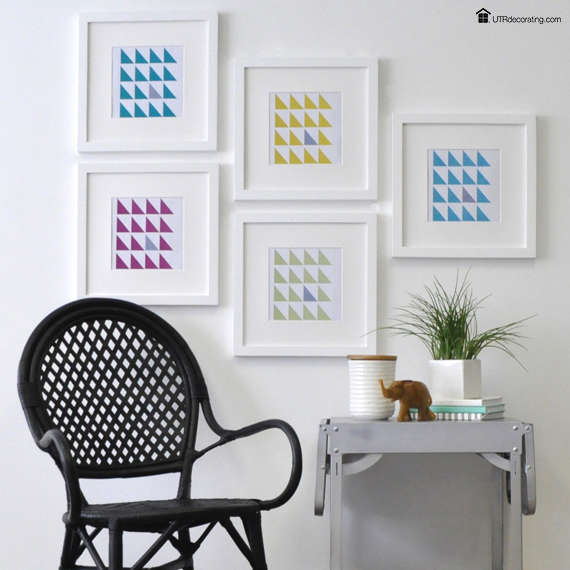 How to hang pictures without using any tools
If I was to tell you that we hung these picture frames without using any tools, would you believe me? I hope you would because we did! Meet our brand new
Déco Hooks
™, hooks that you simply push and twist through the drywall with your fingers.
Show me more
Available at: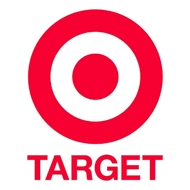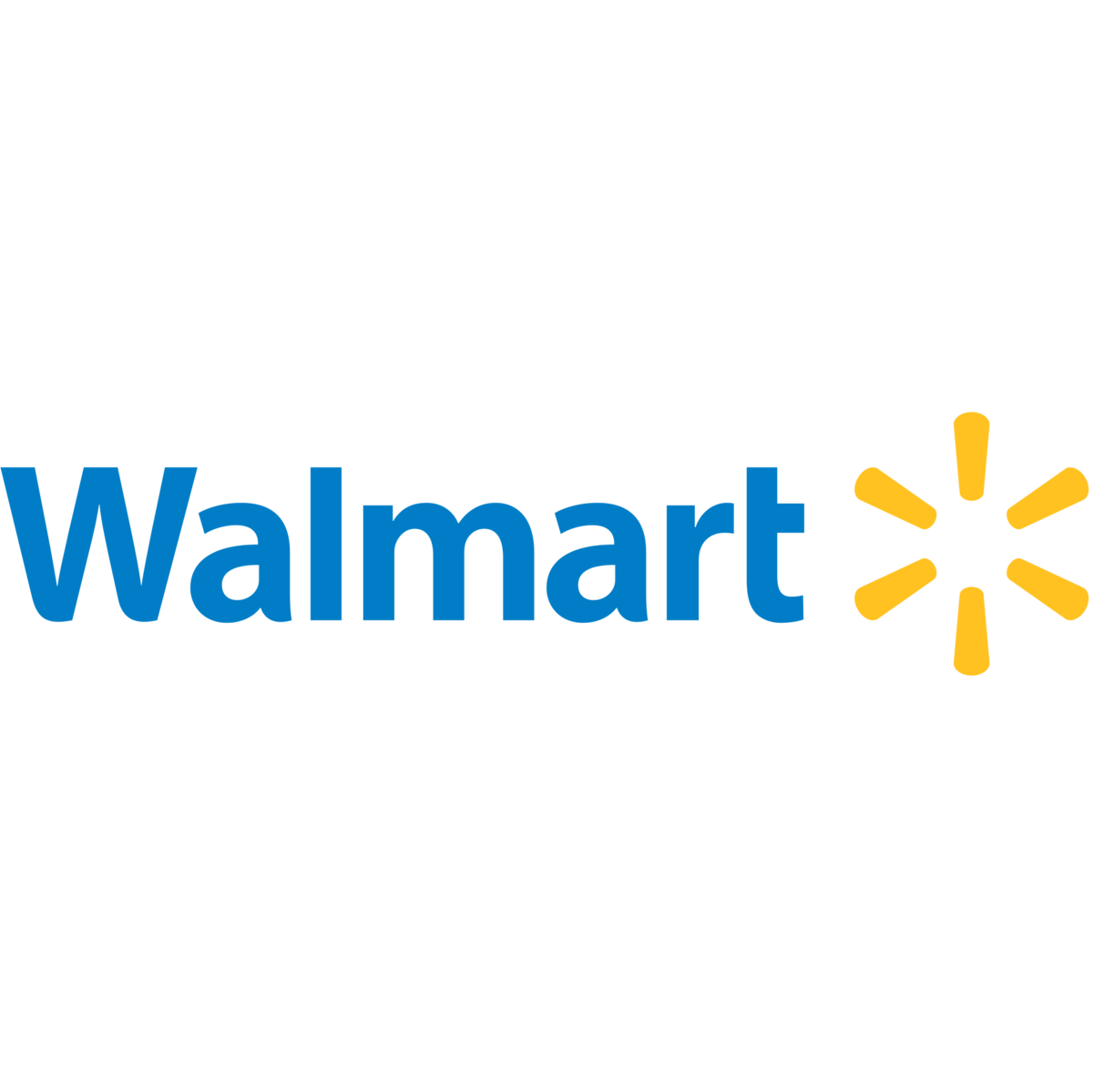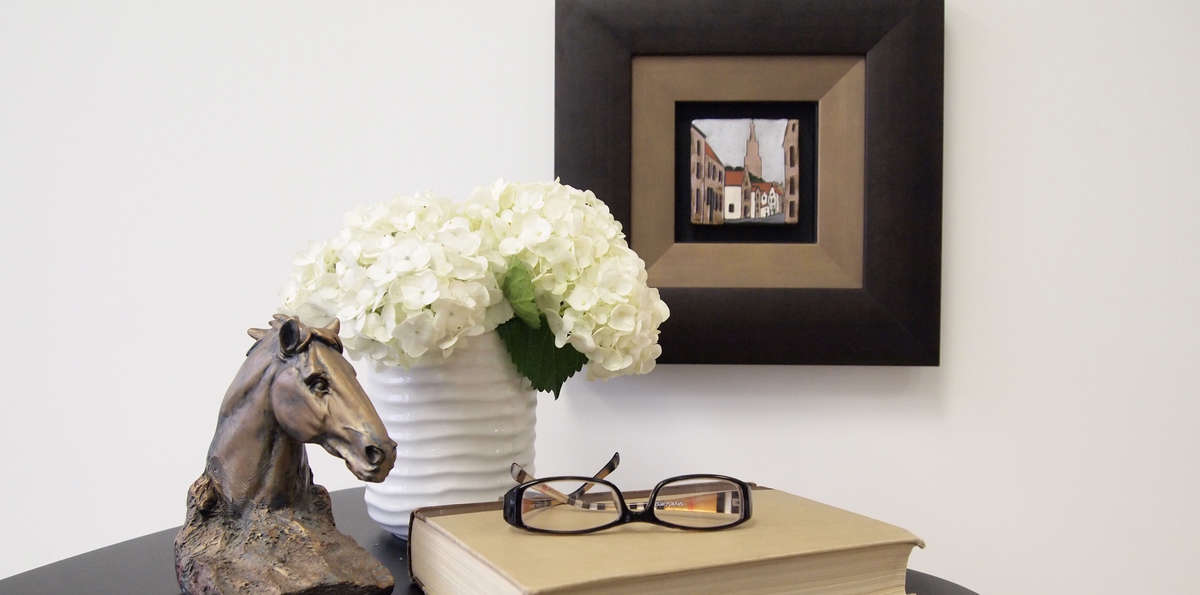 Our latest Instagram posts